The Top Benefits of Professional Tree Stump Removal in Oyster Bay, NY.
Great prices and great service! They are efficient, safe and professional.
Renato the owner was always there when I needed him. His crew was outstanding. Very professional and clean up was great. Would recommend to anyone
Professional Tree Services You Can Trust
We are the premier provider of tree services on Long Island. Providing residential and commercial clients with top-quality tree removal and maintenance solutions is our mission as a team of highly skilled and experienced professionals. In addition to tree removal and tree cutting, we offer tree trimming and pruning, stump grinding, emergency tree services, and more.
Providing shade, oxygen, and beauty to our surroundings, trees are an essential part of our environment. Our goal at Green Light Tree Services is to ensure that trees remain healthy and long-lasting. We provide comprehensive tree care services to ensure that your trees remain healthy and beautiful all year round.
As a fully licensed and insured company, we are committed to customer satisfaction and safety, and we have a team of experienced professionals you can count on.
Don't risk injury - trust our trained professionals for safe and efficient tree removal.
Green Light Tree Services is the tree company you need if you've been looking for a company in Nassau County and haven't been impressed with the results. Their highly trained and skilled professionals have been providing tree service to Oyster Bay, NY residents and businesses for over 20 years. All of your tree care and removal needs will be handled by the team at Green Light Tree Services, which offers tree cutting, tree trimming, tree removal, and much more! Did you recently take down a tree that was damaged or unwanted on your own? Has there been a stump in your yard ever since you moved in? The top benefits of professional tree stump removal in Nassau County are listed below. If you answered 'yes' to any of these questions, you need to contact an arborist in Oyster Bay, NY to have that stump removed. Enhance the Beauty of Your Yard You have worked hard to maintain your home's landscape, with the flower beds bursting with colorful blooms and the grass lush and emerald green. However, an unsightly tree stump stands out like a sore thumb and detracts from the beauty of the surroundings. No matter how gorgeous your landscape is, if there's a random stump protruding from the lawn or a flower bed – no matter how small it is – it's going to take away from the curb appeal. Getting that stump taken out can dramatically improve the beauty of your yard.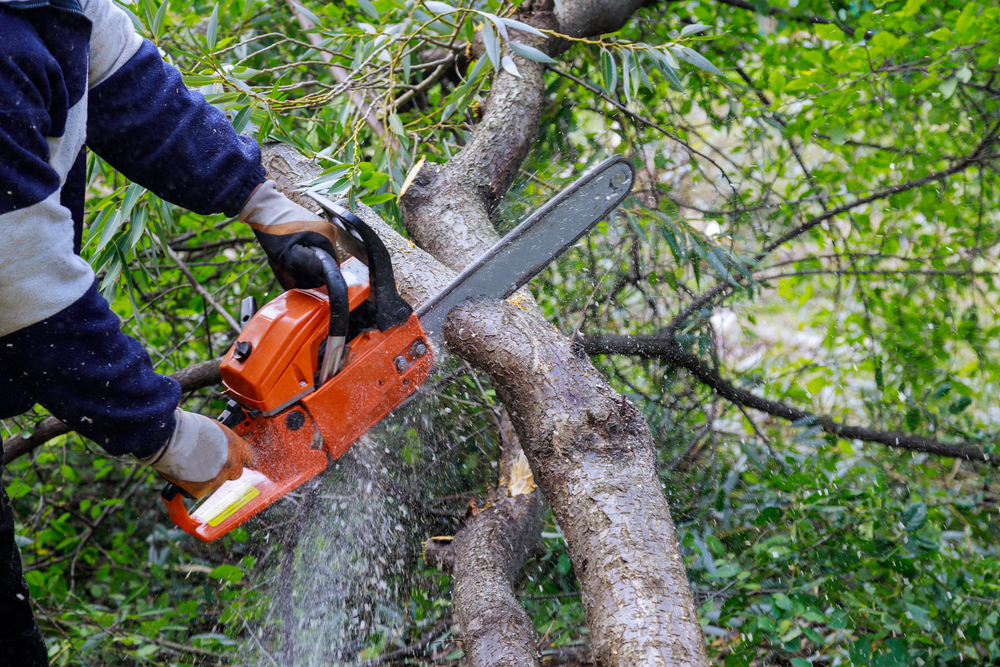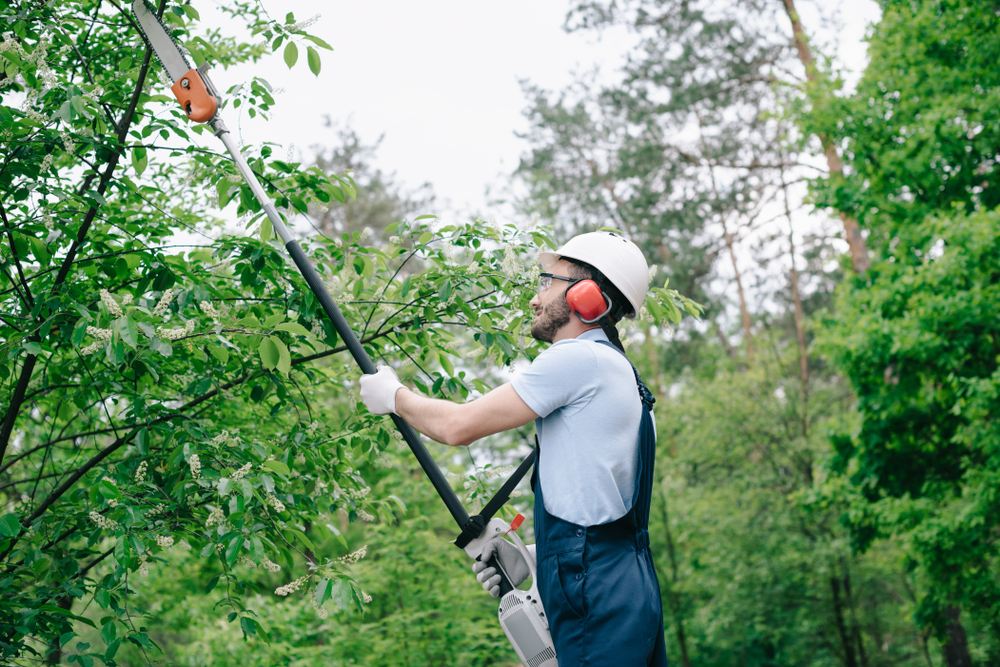 Believe it or not, trees stumps can create a whole new ecosystem! Shoots may grow on top or around it, leading to an unattractive, and sometimes damaging, proliferation of small trees. As they expand, these saplings will take up essential nutrients and water which would otherwise be available to desired plants and flowers. If you don't want to risk living with such an eyesore, then removing the stump is the only way forward. Keep Pests at Bay Tree stumps are a welcome invitation for all types of pests. Wood-boring insects, such as termites and carpenter ants, can build massive compounds in decaying wood in a stump. These pests can spread out beyond the stump and may even enter your home as they multiply. It is more than just a nuisance to have wood-boring pests in your house; they can carry diseases and damage your entire property. Pull out that stump and keep them out. Prevent Mold Growth If the decaying wood is in a dark, damp location, fungi are able to grow well. It is not uncommon to see mushrooms and lichen growing on tree stumps, and mold can also grow on them. If you want to avoid mold, then you should get rid of any tree stumps that are lurking in your yard right away. Mold spreads quickly and can cause serious respiratory problems.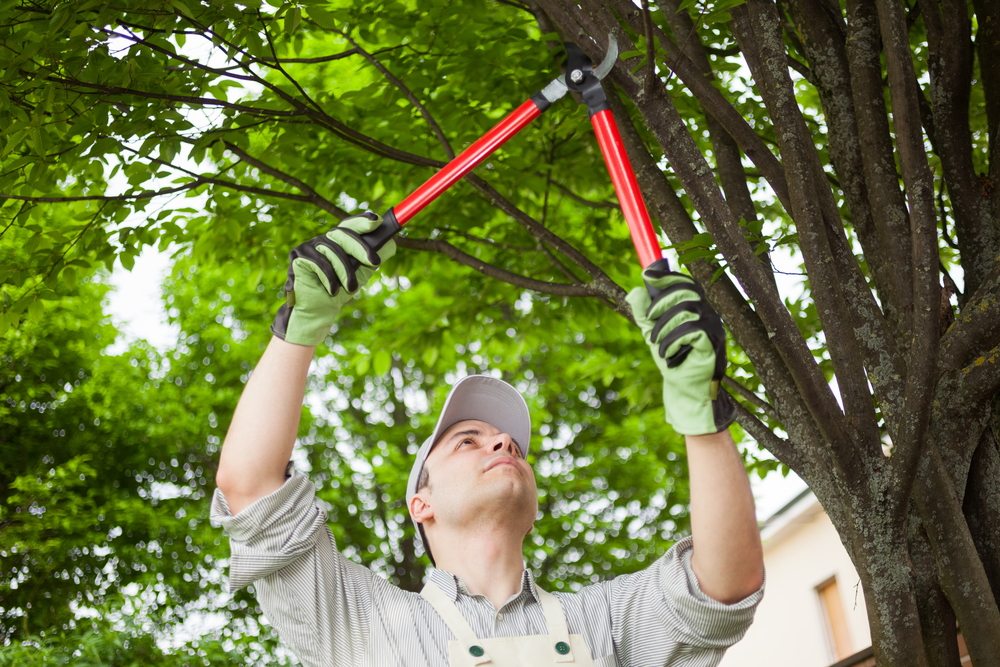 Tree stumps present a real safety risk, both to your mower and those who traverse your lawn. If you accidentally run the mower over a stump, the blade may hit splinters which can cause injury to you or anyone else on your property. Furthermore, someone could trip over the stump and take legal action against you. Don't risk holes in both your wallet and leg – arrange for the removal of the stump for peace of mind. DIY or Professional Stump Removal? As a result of all these benefits, you may be planning on getting rid of any stumps in your yard. You should seriously consider hiring a professional before grabbing a shovel and digging yourself. Stump removal can be complex. Not to mention that it can be physically taxing, there are a large number of roots growing beneath that need to be dealt with. If you want the job done properly and safely, call in a professional instead of taking on the task yourself. They'll have the necessary equipment to complete the job quickly and efficiently.
Green Light Tree Services: Reliable Services for All Your Tree Care Needs
If you need a tree stump removed from your Nassau County property, or if you need any other type of tree care in Oyster Bay, NY, call Green Light Tree Services. In addition to offering fast, efficient, and affordable services, Green Light Tree Services can assist you with scheduling a consultation or learning more about their services. Call 631-923-3033 today to schedule a consultation!

get a
free
price estimation