Quality Stump Grinding & Removal Services
Greenlight Tree Services Help You Love Your Yard Again
Protect Your Property's Integrity With the Help of Greenlight Tree Services
Greenlight Tree Services has been offering tree care services for over 20 years. Our team is made up of experts who are dedicated to delivering quality services to each client we work with. We specialize in both commercial and residential stump grinding and removal. Besides the obvious fact that a stump on your property is an eyesore, it can also be a safety hazard. Allow our team to come and remove it before someone gets injured.
Tree stumps can also attract unwanted pests like vermin or wood-boring insects. These pests will spread to other parts of your yard, compromising the whole area. Don't let the situation get that far when we can help. Our experts will come to your property, assess the stump and determine the best way to remove it. We have state-of-the-art machinery and use advanced techniques to safely remove the entire tree stump.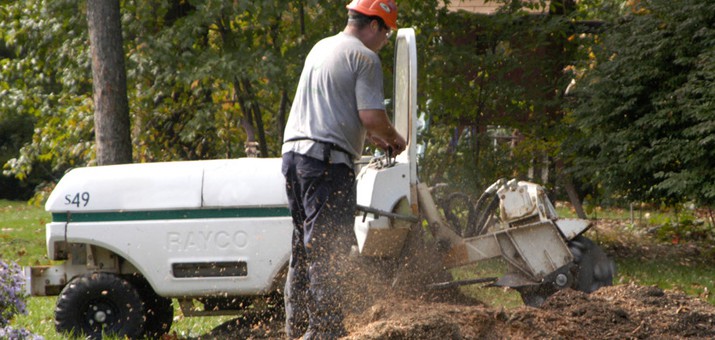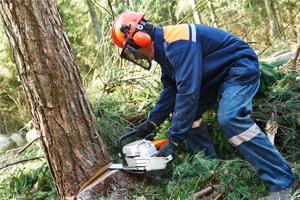 Benefits of Stump Grinding and Removal Services
You will enjoy many benefits if you choose stump grinding services from Greenlight Tree Services. Some of the advantages include the following:
Enhance property aesthetics: We've mentioned how a tree stump can be an eyesore around your property. Removing it restores your yard's beauty.

Avoid pests and diseases: Tree stumps can attract pests and diseases. Avoid this problem by removing it.

Enhance safety: A tree stump is a safety hazard that can cause people to trip and injure themselves. Avoid medical expenses by getting rid of it.

Prevent stump sprouting: Stumps can sprout and regrow, necessitating another tree removal process. This tree service prevents this from happening.

Free up space: Enjoy more space in your yard by removing that tree stump. This gives you the freedom to do whatever you want with your new space.
Contact Greenlight Tree Service for All Your Tree Needs
Greenlight Tree Service is a licensed, insured, family-owned tree services company ready to handle your stump grinding and removal needs anytime. You can call us to schedule an appointment to learn more about the services we offer. Our stump grinding and removal service involves specialized equipment that can operate even in small spaces.
Before we remove the stump, we must assess the tree and give you a rundown of what we plan to do. We aim to keep you in the loop of what's happening on your property. We also do total yard restoration. That means cleaning up and removing whatever debris is left behind. Our goal is to beautify your yard and leave you a happy client. Talk to us today