Prompt Storm Damage Cleanup Services
We Provide the Calm After the Storm
Restoring the Safety and Security of Suffolk County Properties
Heavy rain, powerful winds, sleet, and snow; storms on Long Island can do a real number on your trees. When the weather clears, you can count on Green Light Tree Services to provide the calm after the storm. While trees are an asset to your property, when Mother Nature unleashes her wrath, they can become a serious liability. High winds, downpours, heavy snow, and freezing rain can snap branches, weaken roots, erode soil, and topple entire trees. Trying to tackle the mess can be overwhelming and dangerous. Rather than trying to handle the cleanup on your own, contact Green Light Tree Light Services.
Scattered leaves, twigs, branches, limbs, and even whole trees; with our professional storm damage cleanup services, just one call does it all! Our team of professionally trained technicians are committed to ensuring the safety and restoring the beauty of Long Island landscapes and will have your property looking even better than it did before!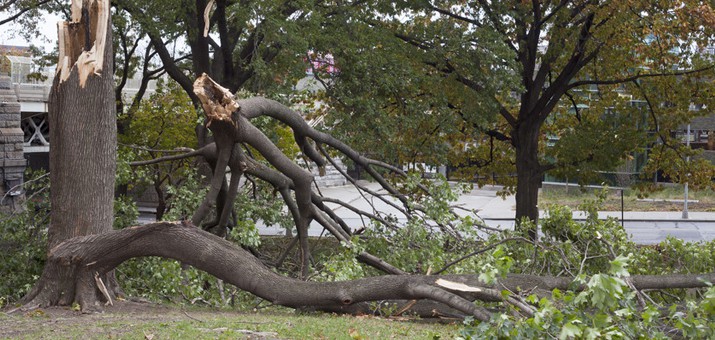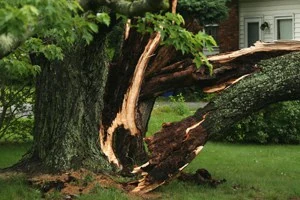 Full-Service Storm Damage Cleanup Services On Long Island
At Green Light Tree Services, we understand the devastation that storms can cause. We also know all too well how challenging the cleanup can be, but thanks to our certified professionals, it doesn't have to be! Our team of licensed technicians are professionally trained and highly experienced in all aspects of storm damage and will make sure that your Suffolk County property is fully restored.
The process begins with a thorough assessment. We'll carefully assess every tree, as well as your entire property, to determine the extent of the damage, and we'll then devise a customized plan of action that will address your unique needs. We'll provide you with a detailed estimate and will review our recommendations. After receiving your approval, our technicians will begin the cleanup process. Using the most advanced techniques, proven strategies, and cutting-edge equipment and technologies, we'll fully restore your yard. We'll eliminate any and all limbs, branches, leaves, and uprooted trees, and we can even grind down or remove tree stumps. When we're finished, the beauty and safety of your property will be fully restored. 
The Best Storm Damage Cleanup Team on Long Island
For prompt, dependable, and affordably priced storm damage cleanup services, Long Island residents know that they can rely on Green Light Tree Services. Our owner-operated company has proudly served Nassau and Suffolk County property owners for nearly 20 years, and we are dedicated to providing exceptional tree care services that meet the needs of our clients. We offer emergency storm damage cleanup services and our certified arborists are on-call 24 hours a day, 7 days a week. When the weather clears, just give us a call and we'll send a team to your location, they'll arrive promptly and will get started right away. All of the debris will be removed and your land will be cleared in no time!
When you need reliable, efficient, and affordably priced storm damage cleanup services, contact the company that will always go out on a limb for you: Green Light Tree Services!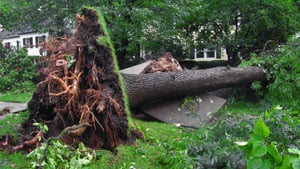 Beautiful Trees are Just a Phone Call Away