Top Reasons Regular Tree Trimming is an Absolute Must in North Lynbrook, NY
Great prices and great service! They are efficient, safe and professional.
Renato the owner was always there when I needed him. His crew was outstanding. Very professional and clean up was great. Would recommend to anyone
Professional Tree Services You Can Trust
We are the premier provider of tree services on Long Island. Providing residential and commercial clients with top-quality tree removal and maintenance solutions is our mission as a team of highly skilled and experienced professionals. In addition to tree removal and tree cutting, we offer tree trimming and pruning, stump grinding, emergency tree services, and more.
Providing shade, oxygen, and beauty to our surroundings, trees are an essential part of our environment. Our goal at Green Light Tree Services is to ensure that trees remain healthy and long-lasting. We provide comprehensive tree care services to ensure that your trees remain healthy and beautiful all year round.
As a fully licensed and insured company, we are committed to customer satisfaction and safety, and we have a team of experienced professionals you can count on.
Don't risk injury - trust our trained professionals for safe and efficient tree removal.
Do you need help caring for the trees in your Nassau Countyyard? Has an overgrown tree become a nuisance or a fallen one left an unattractive and dangerous stump? If any of these apply to you, getting in touch with Green Light Tree Servicesis your best option. For more than 20 years they have been providing commercial and residential tree care services to Long Islanders in North Lynbrook, NY. From cutting trees, to removing them and stumps; Green Light Tree Services is experienced in it all! You can rest easy knowing that their fast and affordable services are sure to turn your property around quickly. The majority of property owners don't put much thought into caring for trees. Other than watering during dry spells and cleaning up leaves that fall beneath them in autumn, they let nature take care of everything else. In order to maintain their health and beauty, trees need a little help. Trees in North Lynbrook, NY can become overgrown, unsightly, and dangerous if left to their own devices. Regular tree trimming is the easiest way to avoid these problems, plus it improves their overall appearance. Here are some of the top reasons why you should hire an arborist to perform routine trimming. Supports their Health Allowing trees in Nassau County to grow naturally can weaken their structure, in addition, leaving them vulnerable to disease. To strengthen the tree and reduce potential contagion, consider pruning off overgrown branches and limbs. This also allows for greater air circulation and sunlight exposure, both of which are beneficial to a tree's health. Furthermore, trimming away excess foliage helps ensure that water and essential nutrients are adequately supplied throughout the tree.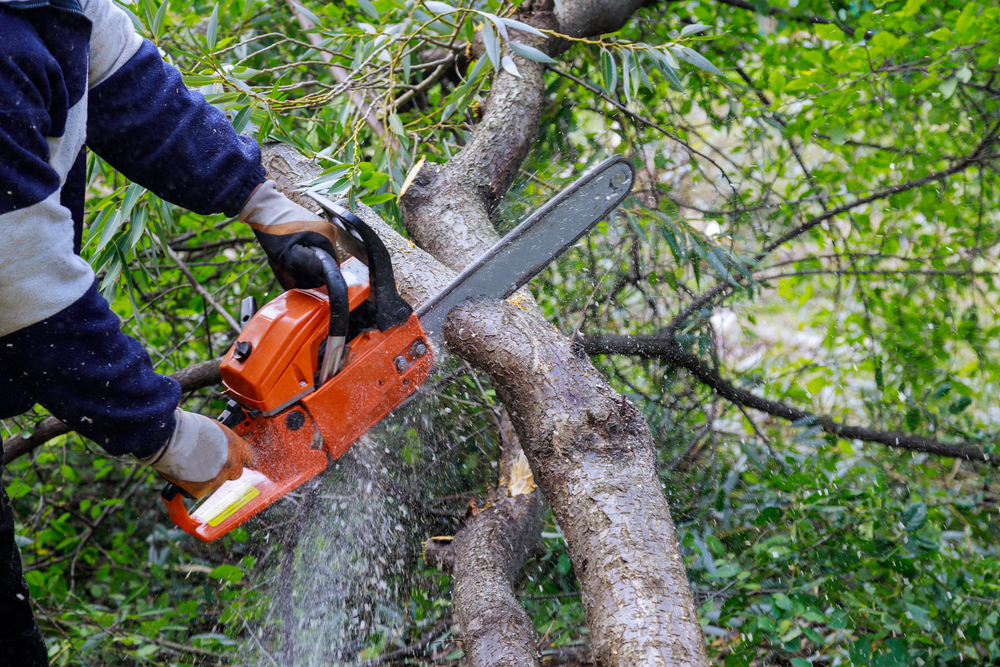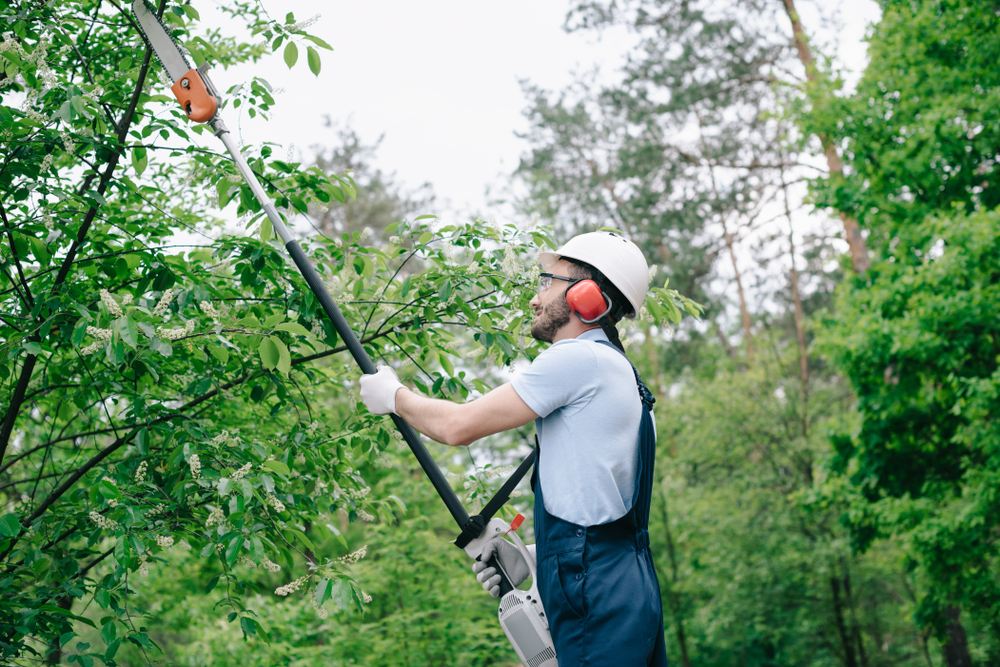 Untamed trees are more likely to topple, because they can't support oversized branches. If they grow wildly, they can become a liability. High winds or heavy snowfall can cause excessively large or diseased branches to fall. Power lines can become entwined with overgrown branches, increasing the risk of fire and power outages. To prevent branches or the entire tree from falling on top of an unsuspecting person or animal, starting a fire, or knocking out power, regular trimming is vital. Regular Trimming Avoids Damage An overgrown tree can be wasted on itself. Interfering branches can strip off vital bark, causing widespread harm. Its abundant canopy may provide lovely shade but can also block out essential sunlight. Thick boughs restrict the air flow to the structure, further exposing it to harm. Not just self-inflicted; overgrown trees can also damage other property such as scratching or denting house siding with large branches. Prevent serious damage to your trees by scheduling routine trimmings.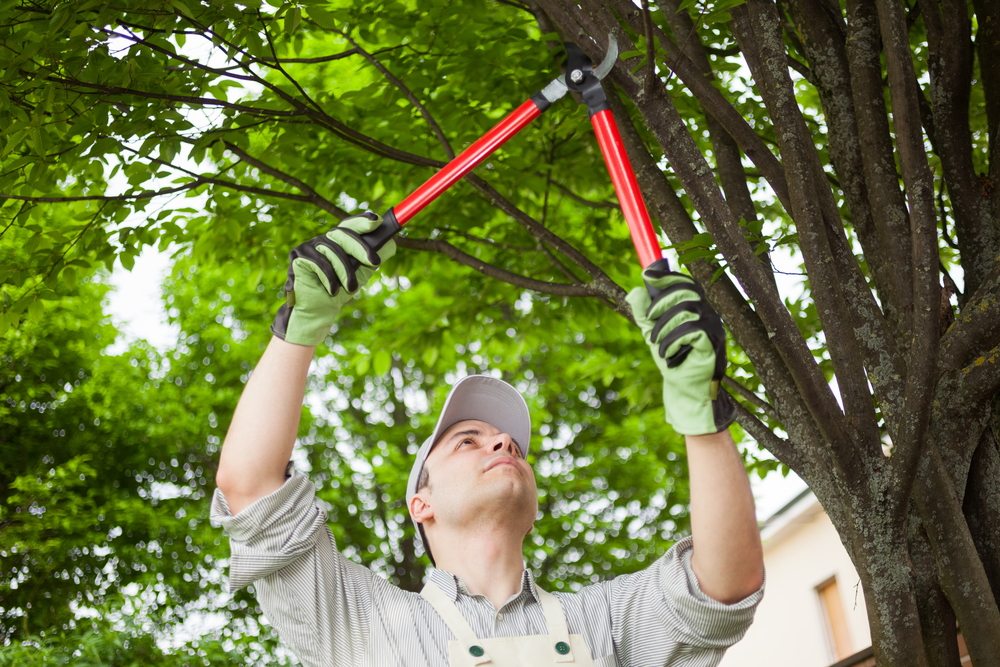 You can save quite a bit of money by trimming your trees, believe it or not. As a result, you can avoid paying exorbitant repair costs and medical bills because you can reduce the risk of severe damage to your house and surrounding property and minimize your risk of injury. It's true that you'll have to pay for the service, but if you hire a reputable company that charges fair prices, you'll actually end up saving a lot of money in the long run. It Boosts Curb Appeal A regular trimming of your trees will dramatically enhance your property's curb appeal. Overgrown trees are unsightly. Dead and damaged branches aren't very attractive either. Besides improving the aesthetics of your property – and the structure – by removing excess growth and damaged branches, regular trimming helps to improve the health of a tree, so your broad-leafed and evergreen friends will be more beautiful.
Count on Green Light Tree Services for Tree Trimming that's a Cut Above the Rest
Keeping all of these benefits in mind, you should schedule regular service with a reputable company. Green Light Tree Services has been providing exceptional tree care in North Lynbrook, NY for more than 20 years. Call 631-923-3033 to learn why this highly reputable company is a cut above the rest. Their team will ensure that your trees in Nassau County are properly trimmed, improving their health, safety, and beauty.

get a
free
price estimation