5 Ways an Arborist can Improve Your Bayville, NY Property
Great prices and great service! They are efficient, safe and professional.
Renato the owner was always there when I needed him. His crew was outstanding. Very professional and clean up was great. Would recommend to anyone
Professional Tree Services You Can Trust
We are the premier provider of tree services on Long Island. Providing residential and commercial clients with top-quality tree removal and maintenance solutions is our mission as a team of highly skilled and experienced professionals. In addition to tree removal and tree cutting, we offer tree trimming and pruning, stump grinding, emergency tree services, and more.
Providing shade, oxygen, and beauty to our surroundings, trees are an essential part of our environment. Our goal at Green Light Tree Services is to ensure that trees remain healthy and long-lasting. We provide comprehensive tree care services to ensure that your trees remain healthy and beautiful all year round.
As a fully licensed and insured company, we are committed to customer satisfaction and safety, and we have a team of experienced professionals you can count on.
Don't risk injury - trust our trained professionals for safe and efficient tree removal.
Whether you have a tree on your Nassau County property that is dying or just in the way, there's an old stump sticking out of the ground, or your trees are in desperate need of some TLC, contact Green Light Tree Services. As a highly reputable Long Island tree company, they offer a full range of tree care services, including tree removal, stump removal, tree cutting and much more! With more than 20 years of experience behind them, you can count on this well-regarded tree service company to do offer outstanding results at fair prices in Bayville, NY. When it comes to tree care on Long Island, Green Light Tree Services is simply the best; that's why they're considered a cut above the rest. Whether broad-leafed or evergreen, trees add tremendous value to your property. Not only do they provide tremendous beauty, but they also offer numerous ecological benefits. In order to maximize their benefits, trees need to be properly cared for. Without proper maintenance, their aesthetic appeal can be severely diminished; not to mention the serious risks that they can cause. While some aspects of tree maintenance, such as watering and fertilizing, are simple enough to do on your own, there are other crucial components that are involved with proper tree maintenance that require the help of a professional arborist; a professional who has received amply training and is certified in the care and maintenance of trees. How can an arborist in Bayville, NY help you? Here are five ways Green Light Tree Services can improve your property…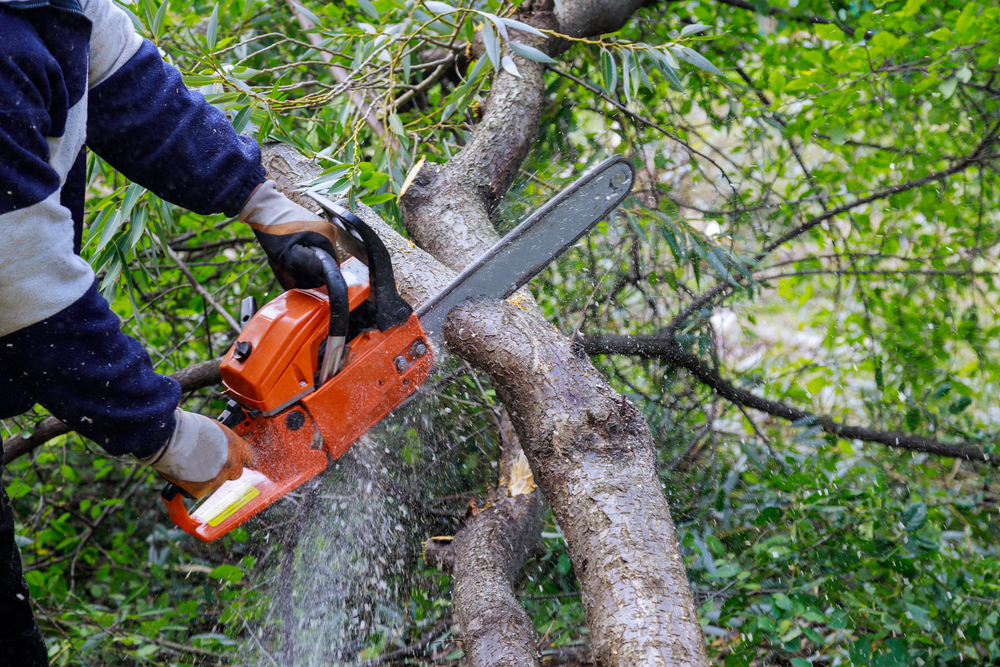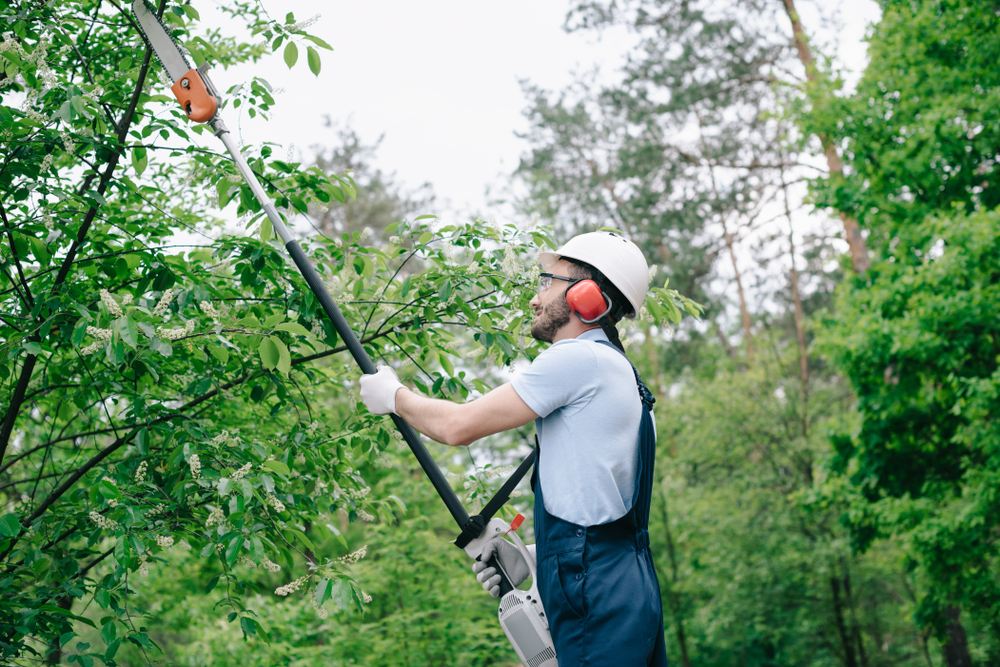 Pruning is vital to the overall health of a tree; it also helps to improve its aesthetic appeal. If the branches and limbs are overgrown, they can entangle with each other, cause extensive harm, and damage the overall structural integrity of the structure. A professional will not only know how to prune your trees but when to prune them. If you've recently planted new saplings, for example, an arborist can train it how to grow properly and ensure its strength. For established trees, a seasoned expert will be able to identify which branches and limbs need to be thinned or removed. An experienced tree care expert will also be able to determine if any trees are diseased, dying, or completely dead and remove them before they cause further damage to your property. Ensure Proper Health Trees are living and breathing structures, and just like any other living thing, in order to sustain, they need proper health care. A tree care expert will understand exactly what type of health care your trees require; moreover, a professional will be able to provide the proper care to ensure they remain strong and healthy for years to come. Arborists can devise customized preventative and corrective treatment plans for your tree. For example, they can determine to devise a plan that includes the application of the proper fertilizers and insecticides that will ensure proper growth and keep pests at bay. They can also diagnose issues that may already be affecting your arboreal friends that you may not be aware of and provide the necessary treatments to reverse the damage and restore their health.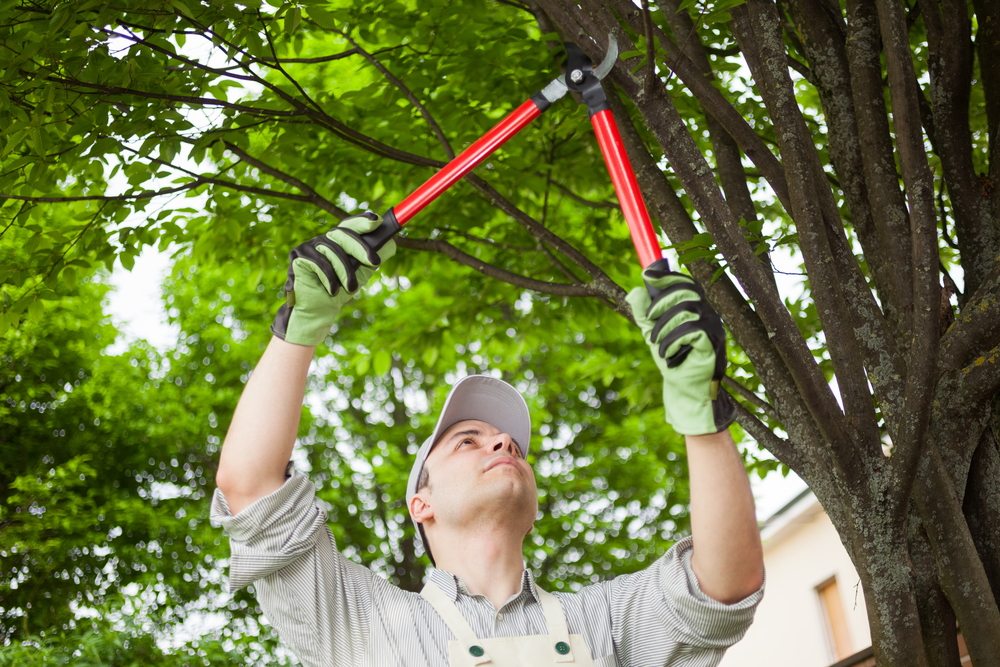 Whether your Bayville, NY property contains absolutely no or very few trees, adding new ones can completely transform the entire look. Conifers and deciduous trees can add immense beauty to your landscape and enhance the entire environment. In order to ensure the best results possible, selecting the right trees and planting them properly is vital. A professional that specializes in trees will be able to help you choose the right species for the climate. An expert can also assist with choosing the location to ensure adequate sunlight, moisture, and space for proper growth, as well as ensure that the root ball is planted at the appropriate depth. Emergency Care Trees are constantly exposed to the elements, and as such, they can sustain serious damage. Hurricane-force winds, heavy snow, or a deluge of rain can cause limbs to collapse or can lead to the entire collapse of the structure. When emergencies strike, you're going to want to call in a licensed expert to help. Should you attempt to handle the problem yourself, you could end up doing more harm than good; not only is there a chance that you could cause further damage to the tree and/or surrounding structures, but you could also injure yourself or someone else. Don't attempt a tree emergency on your own; always call in an expert for assistance. Proper Removal Though the removal of a tree isn't ideal, sometimes, it's the only option. The structure may be extensively diseased, damaged, or already dead, for example. The entire root system may be growing into a septic system and removing the tree may be the only way to avoid serious problems. It may be in the way of something that you want to build; a deck or a swimming pool, perhaps. These are just some of the reasons why removal may be necessary. Taking down a tree is complex and can be very dangerous; therefore, it should be left in the hands of a tree professional in Bayville, NY.
Ready to Contact an Arborist?
Given all of the benefits that they can provide, establishing a relationship with a licensed, experienced tree care expert is highly recommended. For the highest quality, most reliable, and most affordable tree care in Nassau County, contact the pros at Green Light Tree Services. Call 631-923-3033 to learn more about the services they offer or to schedule a consultation.

get a
free
price estimation