4 Reasons to Hire a Amagansett, NYTree Removal Company Instead of Doing It Yourself
Great prices and great service! They are efficient, safe and professional.
Renato the owner was always there when I needed him. His crew was outstanding. Very professional and clean up was great. Would recommend to anyone
Professional Tree Services You Can Trust
We are the premier provider of tree services on Long Island. Providing residential and commercial clients with top-quality tree removal and maintenance solutions is our mission as a team of highly skilled and experienced professionals. In addition to tree removal and tree cutting, we offer tree trimming and pruning, stump grinding, emergency tree services, and more.
Providing shade, oxygen, and beauty to our surroundings, trees are an essential part of our environment. Our goal at Green Light Tree Services is to ensure that trees remain healthy and long-lasting. We provide comprehensive tree care services to ensure that your trees remain healthy and beautiful all year round.
As a fully licensed and insured company, we are committed to customer satisfaction and safety, and we have a team of experienced professionals you can count on.
Don't risk injury - trust our trained professionals for safe and efficient tree removal.
Green Light Tree Services has been serving Suffolk County for more than 20 years and has earned a reputation for excellence. The professionals at their company offer a comprehensive range of tree care services, from tree trimming to stump removal, using the latest equipment and proven techniques to ensure your trees are properly maintained. Green Light Tree Services is the only company to call for fast, affordable, and efficient tree care on Long Island. Trees can add charm to your Amagansett, NY yard, providing a cool spot to relax and an attractive scenery. But sometimes, managing your trees is necessary; if they are dead or ill, for instance, their danger is clear. Damaged trees could cause extensive property damage and personal injury, so planning ahead by removing them is wise. Before taking out the chainsaw yourself to manage these trees, why not consider calling a professional tree service in Amagansett, NY? Here are four reasons that make it the better choice to choose Green Light Tree Services. Increased Safety If you need one compelling reason to hire a professional for tree removal, think safety. There is an array of considerations that must be made, like which parts of the structure could come down and hurt someone in the vicinity or the possibility that you could slip while climbing. Operating the machinery without proper knowledge can be hazardous as well. Put your safety first and leave it to the pros! To assure the safety of yourself and others, hiring a professional to remove your trees is the best bet. A reputable company that has years of experience and the right machinery will be able to safely remove those structures. If you want to avoid a trip to the emergency room, forego the DIY approach and hire a professional instead.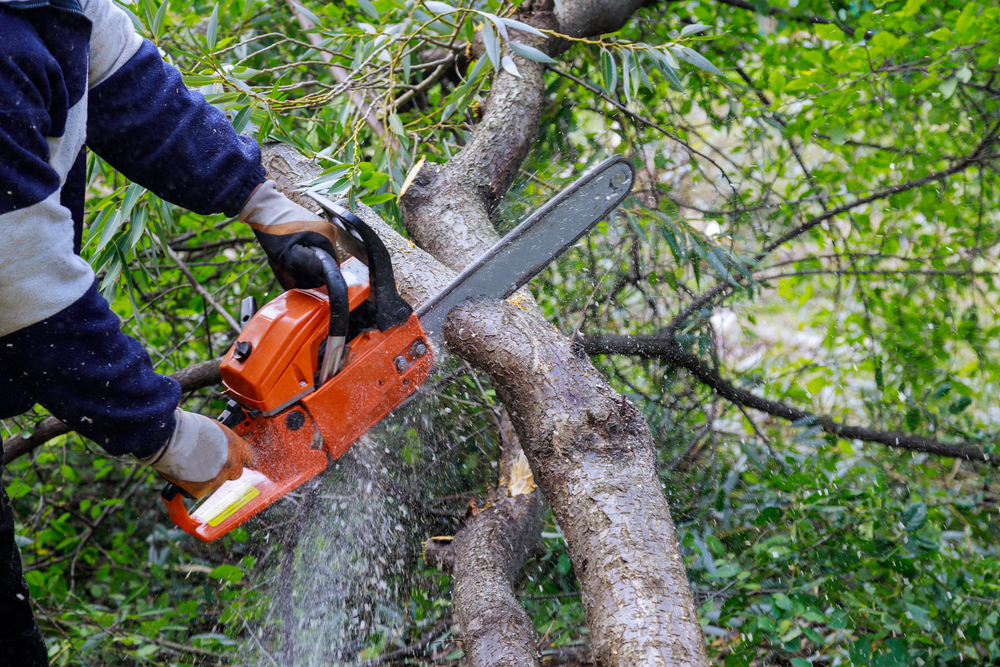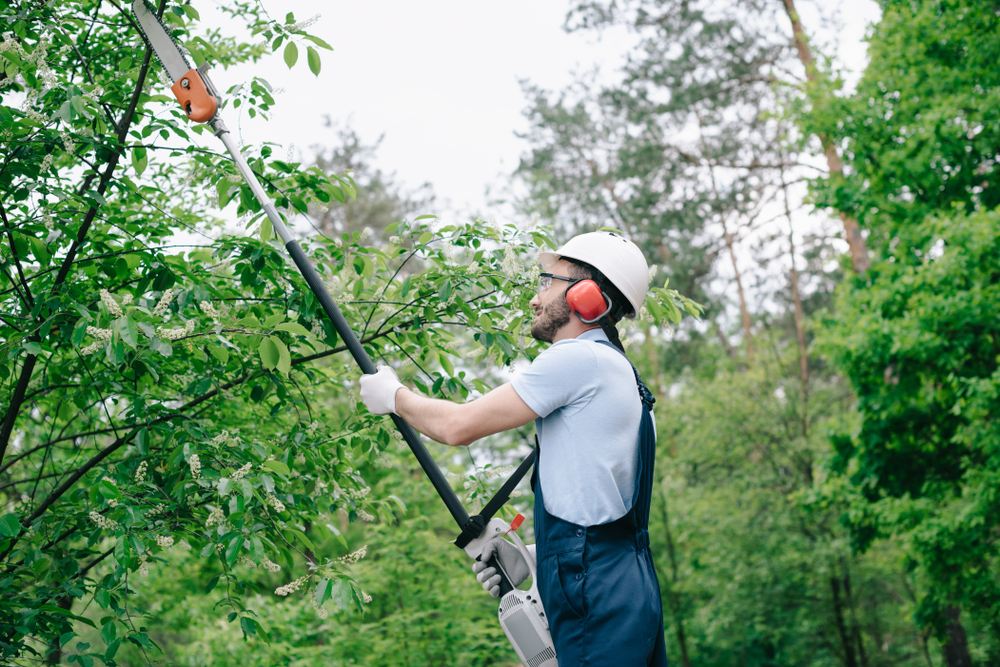 Homeowners may attempt DIY tree removal in an effort to save money, however, this approach could end up being more expensive. Tree cutting demands skill and the right equipment. Also, determining how to take down a tree without causing damage to adjacent property can difficult. If you don't possess expertise or the correct tools, such as power saws, hand saws or a stump grinder, you'll need to purchase or rent those supplies – which isn't inexpensive. Furthermore, medical care could be necessary if someone sustains an injury during the process – resulting in further costs to consider. Even though you will have to pay a professional, hiring an experienced and insured company will ultimately be more cost-effective.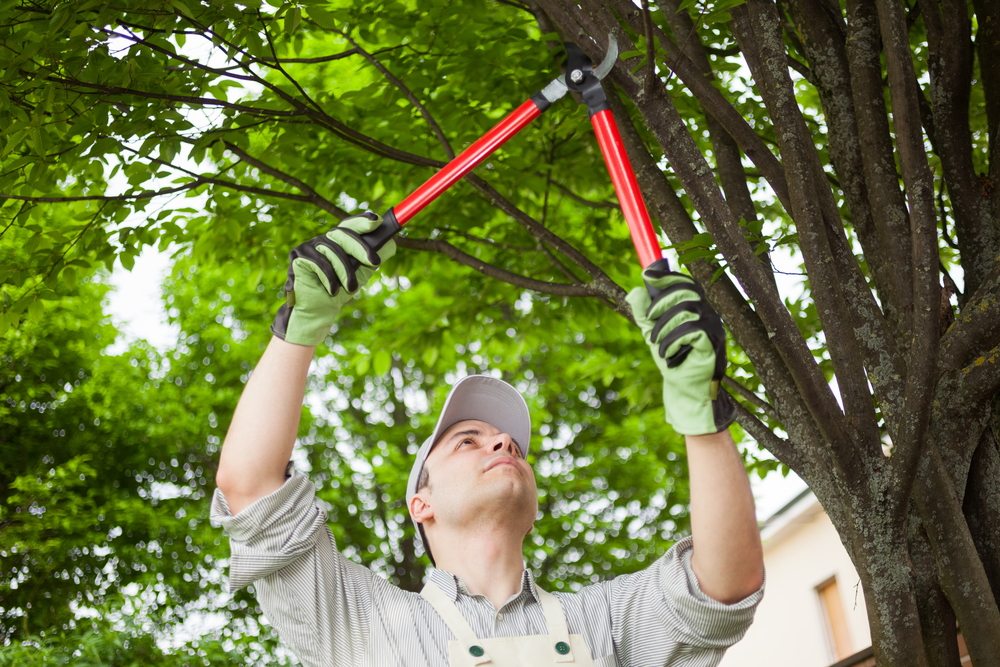 Even though it may seem like a short process, felling trees can take a long time. In addition to having to take down the tree, it also has to be cleaned up. If you don't have the right tools, it's going to take even longer. When it seemed like an afternoon would be enough, it suddenly takes an entire day; or worse, several days. If you hire a reputable company to remove your trees, you can save a lot of time and money. If spending your entire weekend with a chainsaw and covered in dust and other debris does not sound like your idea of fun, then hiring a company to do it for you is definitely the way to go. You will have more time to do other activities, like relaxing and unwinding. Peace of Mind If you hire a professional tree removal company, you'll have peace of mind. You'll know that the tree will be removed safely and properly, and you'll save a lot of money and time.
Ready to Call a Professional to Remove Your Trees?
In need of tree removal in Amagansett, NY? Call Green Light Tree Services if you have dead, diseased, damaged, or unwanted trees on your Suffolk County property. With over 20 years of experience, their team provides fast, efficient, affordable, and reliable services and will have those trees removed in no time at all. Call 631-923-3033 for tree care services in Amagansett, NY that are above the rest. You'll be greeted by a knowledgeable and friendly associate.

get a
free
price estimation