Hiring a Tree Care Service
A professional arborist can help you maintain a healthy tree, which will add value to your property and the environment. A healthy tree can also provide a habitat for many important animals, and they can improve our lives.
To get the best results, hire a professional arborist. They can diagnose potential tree health problems, and if necessary, remove infected areas and apply pesticides. This way, your trees will grow beautifully and thrive. If you want to protect your property and trees, call an arborist today.
A professional arborist is an experienced professional who has completed training in tree care. They must possess a four-year degree in arboriculture and hold a Board Certified Master Arborist certification.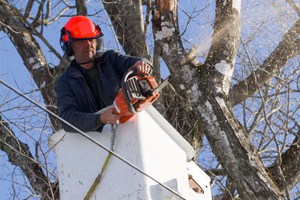 Additionally, they must have 240 approved CEUs, which is required to maintain ASCA membership. In addition, they must have a commercial tree-care business and proof of insurance that covers personal injury and property damage. They should also have worker's compensation insurance and liability insurance.
A certified arborist can provide the highest level of care and prevent tree problems from developing. In addition to training, they should have the proper safety equipment. It's also a good idea to look for a company that has good local references.
They should be insured and have insurance coverage for their services. You should ask for proof of liability and workers' compensation. An arborist should be able to recognize any unusual changes in your trees. Depending on the type of tree you have, you may need to prune some branches in order to ensure the health and structure of the tree. If your looking for a tree care company then get in contact with Greenlight tree service today!