The dedicated experts you need during the Holidays.
Get the hassle-free Christmas lighting and decorating you deserve when you choose the Christmas lighting experts at Greenlight L Corp. Tree Service! Call the Christmas lighting experts today to schedule your next decorating service!
Christmas Light Decorations
Green Light Tree Service is more than just a leading Long Island tree service company; we also decorate for the holidays! We provide complete Christmas lighting installations and Christmas decoration setup for residential and commercial properties. Bringing the Magic to the Holiday Season You want your house to sparkle during the holiday season, but you just don't have the time or patience to decorate yourself. Have no fear! Green Light Tree Service is here! Our team of design experts will take care of the Christmas lighting and Christmas decoration setup for you! With our Christmas lighting and Christmas decoration setup, you'll never have to worry about wrestling with tangled strands of lights, replacing blown-out bulbs, or climbing up and down ladders ever again! Our professionals will turn your house into a winter wonderland during so you can enjoy the magic of the holiday season – without any of the hassles. Fast, Efficient, Affordable, and Beautiful Holiday Decorating Whether you want to outline your home with twinkling lights, place a star upon the highest bow of a massive evergreen, or create a magical display of Christmas decorations on your front lawn, you can count on Green Light Tree Service to deliver absolutely incredible results. Have a specific idea in mind? We'll work with you to discuss your vision and turn it into a reality. Not sure what look you would like to create? Our team will design an incredible display that will take your breath away. With our Christmas lighting and Christmas decoration setup, your property will be transformed into a stunning showcase during the holiday season. We have all of the necessary tools and equipment to install lights and decorations quickly, safely, and affordably. From three story homes to massive trees, we can handle all of your holiday decorating needs. Professional Christmas Lighting and Christmas Decoration Setup from Green Light Tree Service If you want to enjoy the beauty of the holiday season but you don't want to deal with all of the headaches that come with decorating, contact Green Light Tree Service! When you leave the decorating to us, all you have to do is sit back, relax, and enjoy the magic of the holiday season. To learn more about our Christmas Decoration Setup and Christmas Lighting service, or to schedule an appointment, contact us today! Remember: it's never too early to start thinking about the holidays.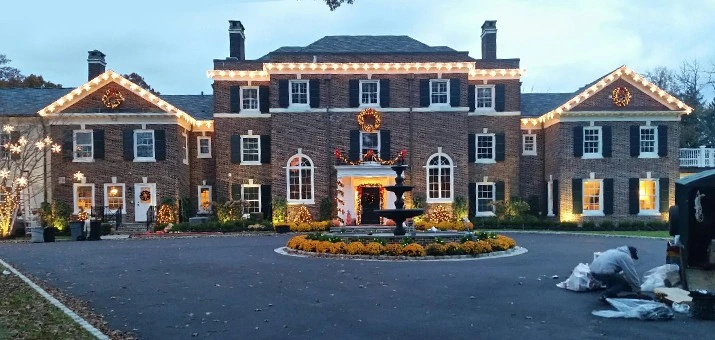 Reliable Decoration Hanging
Christmas Lighting
Christmas Decorations
Christmas Light Repairs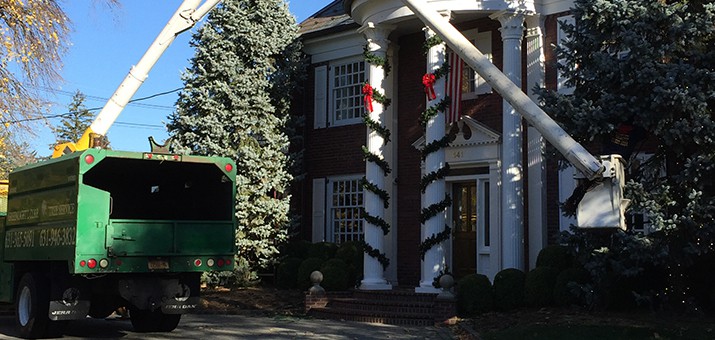 Expert Decorating Crew
We provide lights if needed
Servicing 2 & 3 story homes
Contact the Experts
Christmas lighting WARRANTY
To ensure your satisfaction with our holiday decorating, Greenlight L Corp. Tree Service will WARRANTY your seasonal lighting installation every time. For your convenience, we'll also include any light repairs and make sure everything is in perfect working order before we leave!