Tree Removal Service Long Island
We are committed to 100% customer satisfaction.
Whether you need your yard cleared after a storm or a routine seasonal tree trimming, you can always count on the technicians with over 20 years of experience at Green Light L Corp. Tree Service! Contact us today to book your next service!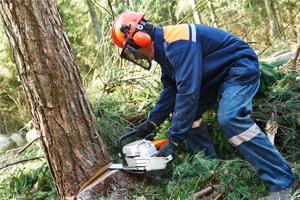 Tree removal
Tree pruning
Tree trimming
Stump removal
Stump grinding
Shrub removal
Planting and transplanting of shrubs and bushes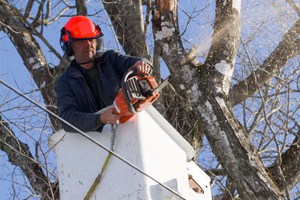 24-hour emergency service
Debris removal
Yard restoration
Quality service
Reasonable prices
Any size jobs
Fully licensed and insured
Warning Signs You Need To Call Green Light Tree Services
Trees can be a wonderful asset, as they enhance the aesthetic appeal of your property, create cooling shade, offer shelter for wildlife, and can even provide privacy. However, trees aren't always beneficial; in fact, in some instances, rather than being an asset, trees can be a serious liability, in which case, as much as it might pain you to do it, they really should be taken down.
But how can you tell if any of the trees on your property should be removed? Closely examine your deciduous (trees that shed leaves) and coniferous (evergreen) trees, and if you notice any of the following, to protect your home, your neighbors, surrounding structures, your family, and anyone else who may come within close proximity to your yard, get in touch with a residential tree removal service to discuss having the structure taken down.
Visible Decay
While it might not seem like a pressing issue, when decay is visible, that's a sign that a tree in danger. The rot will continue to spread, and as it does, the tree will become weaker and the branches and limbs could fall off, or the entire structure could topple. A tree removal professional will perform a thorough assessment; if it's caught early enough, with proper treatment, there's a chance that it could be saved; however, if the problem is too advanced, removal may be the only solution.
Exposed Roots
Improper tree pruning and tree trimming, as well as other factors, can make a tree top-heavy. If that happens, the structure can become uprooted and lean to one side, which can increase the risk of falling. If the root systems of any of the trees on your property are exposed, call in a professional. To avoid a potentially serious situation, tree removal may be necessary.
Lack of Greenery
Deciduous trees lose their leaves at the end of every growing season, and when the next growing season arrives, they sprout new leaves. Coniferous or evergreen trees, as the name suggests, remain green throughout the year. If you notice an absence of greenery on any of your trees when they should be in bloom, there's a good chance that the tree is dead, and if so, tree removal would be needed, as dead trees can be a serious risk.
Missing Branches
While it's perfectly normal for healthy trees to lose branches from time to time – during a windstorm or a downpour, for example – if the ground underneath any of your trees is littered with branches, that's a cause for concern; particularly if there haven't been any major weather events. When a tree is missing a lot of branches, that's a sign that the structure is dying or that it's already dead, and as mentioned, a dead or dying tree can be a serious hazard, as it could come toppling down and damage nearby property, or worse, injure someone.
Sparse Bark
Are any of your trees missing patches of bark? If so, something is definitely amiss. Often, sparse bark is a sign of a disease or a pest infestation. Both of these issues can spread, not only throughout the entirety of the affected tree, but to surrounding flora, as well. Have a tree removal professional address the problem before your entire landscape is affected.
Precarious Location
Are any of the trees on your property situated in precarious locations? If so, you may need to consider tree removal. If a tree is growing too close to your house, for example, the branches could scrape against the siding, the entire structure could topple on top of your roof during a storm, or the root system could end up pushing its way through your foundation. To avoid the risk of serious and costly damages and potential physical injuries, consider having any trees that are growing within close proximity to your house or any other structure taken down by a tree removal expert.
Need Tree Takedown Services?
If you're experiencing one of the above-mentioned issues or any other problems with your trees, contact Green Light Tree Service. We offer efficient and affordable emergency tree removal services, and we'll quickly remove any problematic trees from your property. For more information or to schedule an appointment, dial 631.923.3033 and we'll send one of our licensed and experienced arborists to your location right away.  
From seasonal cleanup to roof line clearing, you can trust the experts at Green Light Tree Service for the routine and 24/7 emergency services you need! No matter the size of your job, you can rely on Greenlight Light Tree Service!